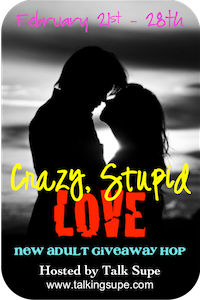 I've been dying to participate in a New Adult Giveaway Hop for a while now!
So for this hop I will have a few winners.... lets go with 3! Yes, three winners!
Below are some of my favorite New Adult books and each of the four winners will be able to pick an ebook from those listed below. I've also included two that are soon to be released.
This giveaway is open to anyone who can receive and ebook from Amazon or B&N!
Giveaway Policy Applies
!
Good Luck!